Welcome!
The TIP program prepares all residents for their transition into practicing independently. We provide Academic Half Day sessions on curated financial, legal, and career-planning topics.  We also support self-directed learning on a wider range of key "next step" topics that are delivered continuously throughout the academic year.
The TIP website is updated regularly with our schedule of evening sessions as well as live links to valuable resources hosted elsewhere.  Let us help you ease into starting your medical career as smoothly as possible.
Our Vision
The TIP program aims to meet the need of all residents regardless of program size or type.  We work closely with program directors and PGME.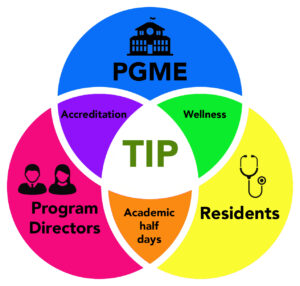 ---
External resources to support you
---