What is Resident Wellness?
Wellness, for all individuals, is the practice of healthy habits on a daily basis to attain and sustain mental and physical health. In Residency, there are a variety of stressors both internal and external that can impact both mental and physical health. Residents are expected to balance educational, personal and patient care responsibilities.
Over the past several years, resident wellness has been an increased topic of discussion and a critical component of medical training. Resident Wellness is the primary focus and commitment of the Resident Wellness Office Wellness and we aim to support residents through a variety of avenues during their residency journey. Over the course of your time as a resident you will face numerous pressures — both professional and personal.
Whether you're seeking support around stress and time management, looking to improve your communication at work or with loved ones, learning ways to manage moods (depression, anxiety, etc.), or dealing with a loss or life transition, here at the Resident Wellness Office (RWO), we're here to listen.
We offer:
Free and confidential Individuals and Couples Counselling (in-person and over Zoom)
Group Support
Peer Support
Workshops on relevant health and wellness topics
Indigenous Counselling Support
Referrals to community resources, online resources and other helping professionals
---
---
Our Vision, Mission & Values
Vision
Helping all residents achieve their best possible state of well-being.
Mission
The Resident Wellness Office is committed to providing confidential support services that meet the unique needs of residents and their partners. We help empower residents to engage in taking care of their mental, emotional, spiritual and physical well-being. We do this by facilitating a community of care amongst the resident body by providing evidence-based counselling services, workshops, support groups, wellness initiatives and research.
Values
Residency presents a unique set of stressors. We believe all residents should have access to confidential, non-judgmental support services to help them reach their potential and navigate through this critical and demanding point in their careers.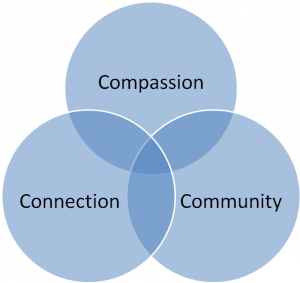 Connection.
Helping residents feel connected through the presence of this program. Connecting residents with resources, supports, each other, and, ultimately, themselves.
Compassion.
Providing a compassionate, confidential space where residents can receive support and learn tools to better cope with stressors.
Community.
Building and promoting self-awareness, advocating for health and wellness, informing residents of warning signs, empowering residents to reach out and support one another will all build a sense of community – a community in health and wellness.
---
Notice Board
UBC RWO Statement on Anti-Racism, Inclusion, and Equity
The Resident Wellness Office is committed to providing support to residents at UBC. Echoing the sentiments of PGME, the RWO stands in solidarity with residents who are unrepresented, underprivileged, oppressed, and unheard. The RWO is committed to supporting PGME to address, tackle, and prevent systemic racism. Please visit our RWO Inclusion & Equity Resource Page and our RWO Anti-Racism Resource Page for further information and resources. 
Response to Critical Incidents
The Resident Wellness Office would like to remind programs that during challenging times, we are available to get residents connected to our confidential Peer Support Program to speak with a trained Physician Peer Supporter. The Resident Wellness Office can also provide Counselling support and Indigenous Counselling support through Elder Jean. There are several appointments per week that are held for crisis appointments. Contact resident.wellness@ubc.ca to book you into one of these spots. If you would like to speak with a counsellor urgently, the Physician Health Program has free Counselling available and you can book an appointment by phoning 1-800-663-6729 and the phone line is open 24/7.
Counselling appointments occur in a hybrid model both virtually via Zoom or in person with your counsellor.  Please check your booking confirmation email for your counsellor's Zoom Link or connect with your counsellor if in person is preferred. Please email resident.wellness@ubc.ca with any further questions!
Resident Wellness Feedback Form
The Resident Wellness Office is always seeking ways to improve services. If you are a resident who would like to provide feedback about counselling, workshops or other services, please take a moment to complete the anonymous form.