How Do Residents Manage Work/Life Balance?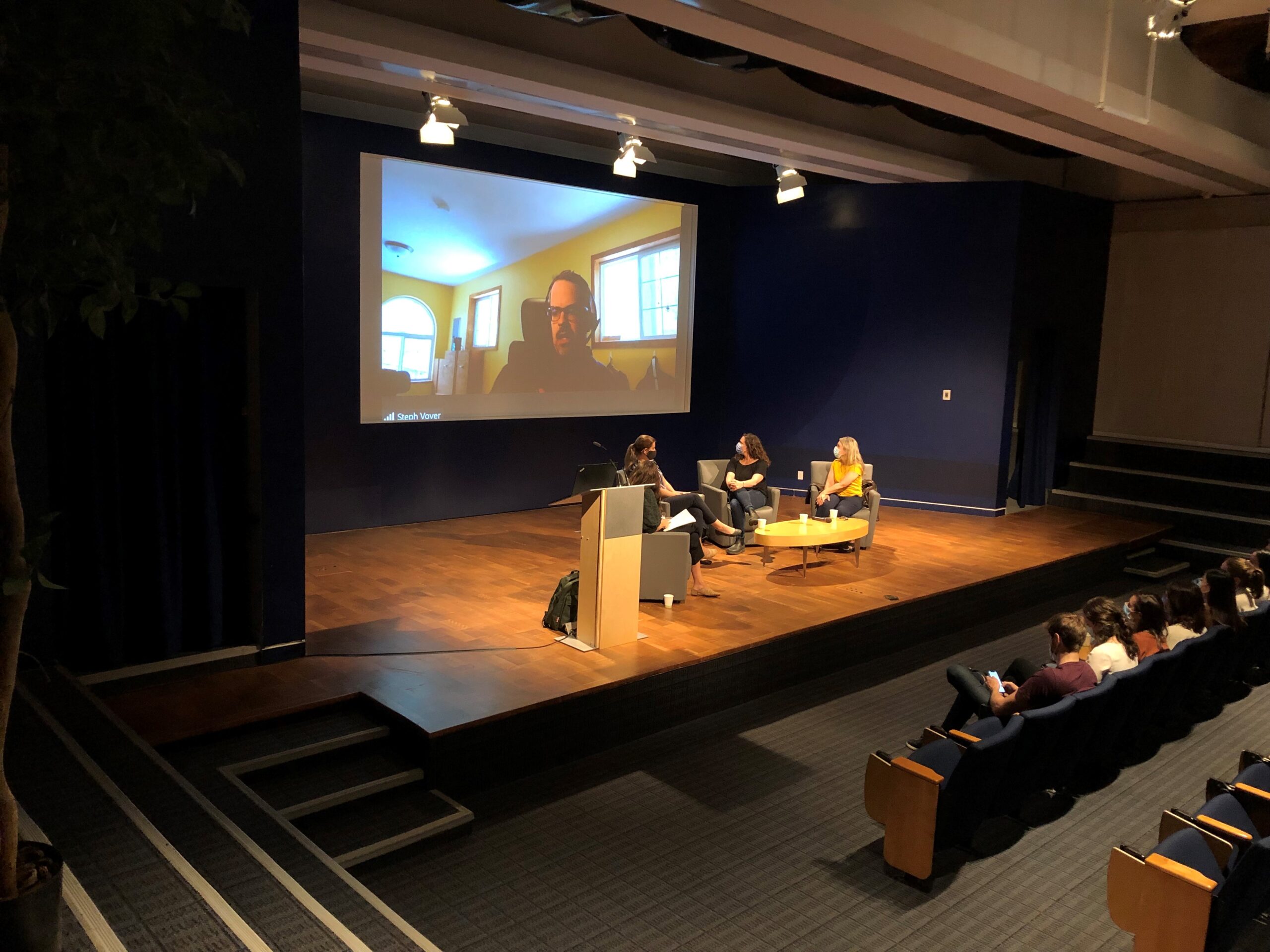 Last month at Robson Square, the Resident Wellness Office was invited to partake in the Internal Medicine Retreat. The afternoon took place for residents to gain further education during a day of talks, including a panel moderated by one of our very own Resident Wellness Counsellors, Elizabeth Sabine. Elizabeth had the honor of speaking to several Doctors in a live panel discussion about Career Changes featuring Dr. Cary Cuncic, Dr. Erin Blake, Dr. Debbie Rosenbaum, and Dr. Stephan Voyer.
Each Doctor took the time to explain their career path and how they got there, in both traditional and untraditional ways. Topics of managing burnout, locuming, re-locating during practices, family planning in residency, and managing debt and finances were all discussed amongst the panel. Many thanks to the panelist for sharing their wisdom, knowledge, and honesty! The audience's burning questions were shared with the panel through Slido to cater the discussion to the crowd's interests. Various questions from the Internal Medicine audience were:
How do you ensure a steady income with locuming?
When do you recommend is the best time to have kids – fellowship or early staff life?
What's most important to do during fellowship to be a competitive candidate for a job?
The audience engagement was fantastic and there were some great questions regarding career transitions post-residency and the secrets to work life balance whilst maintaining a career in medicine. The answer– everybody's journey is different!