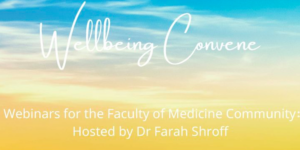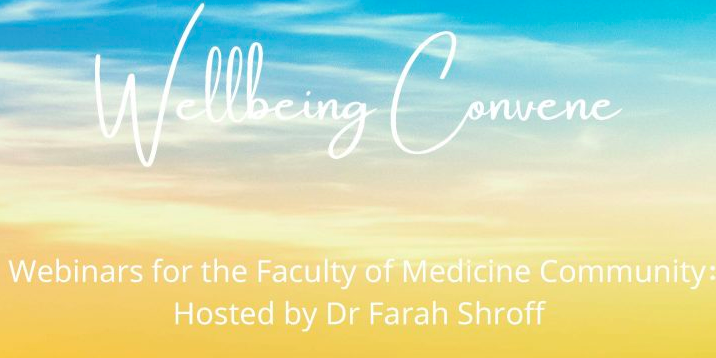 The Wellbeing Convene is a free online webinar series focused around various topics in wellness for members of the Faculty of Medicine community, including residents, graduate students, and medical students.
Upcoming webinars include Growing Resilience and Yoga & Activism for Wellbeing!
Visit their homepage for further information and registration links.