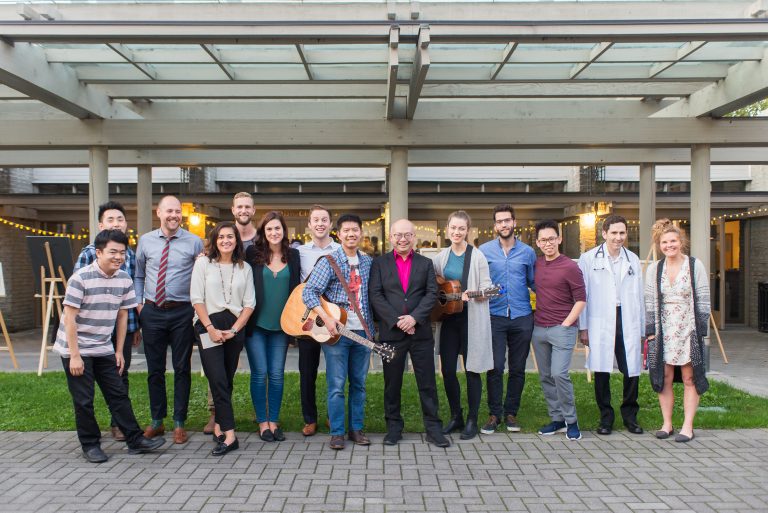 Resident Talent Night 2019 Performers and Artists
The 13th Annual Resident Talent Night will take place virtually on September 17th, 2020!
Please RSVP to the event. Please contact resident.wellness@ubc.ca if you are interested in performing or submitting artwork to display!
About Resident Talent Night
Resident Talent Night celebrates the resident community's many talents beyond medicine. The event started off as an informal gathering among internal medicine residents in 2007 and it has grown year-after-year to now boast a diverse set of performers from across many residency programs, including musicians, spoken work poets, singer-songwriters, dancers, martial artists, magicians, acrobats, comedians, and more. In addition to the wide range of performances, Resident Talent Night also features a physical and digital art exhibit, showcasing photography, painting and drawing submissions from residents across the province.